4x6 Postcard Designs - designed to match his business cards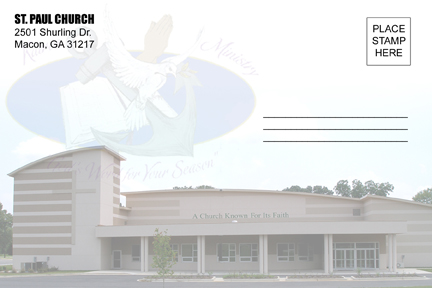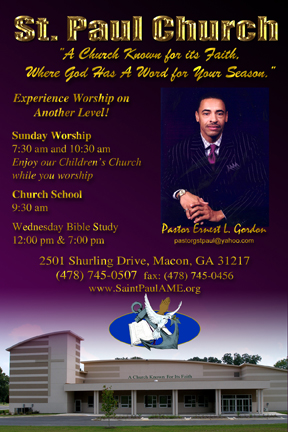 Brochures Design - His brochure is not your typical 3 panel brochure. This is a four panel custom design brochure.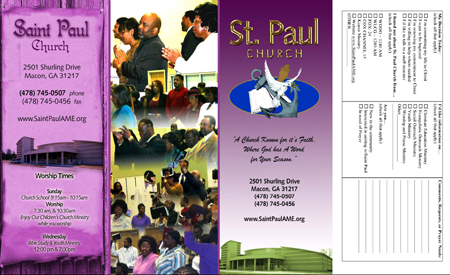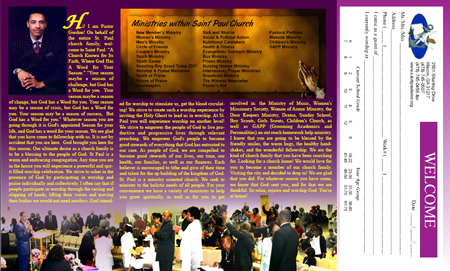 click here to view a PDF version of the brochure
or download it by right clicking the link above and "Save Target As"
If your church or organization is looking for custom design brochures, look no further. We can help you with your printing and design needs. Call us at (478) 338-0558 or email us at info@mirandadesignstudio.com